Sponsor a child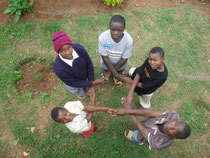 Sponsor a child:
You have the opportunity to sponsor one of our children or to make a once off or longer term donation into our Sponsorship-pool which also assists our therapy work. We are grateful for any kind of support.
If you would like to help please fill in the attached form below and send it back to us. Every Euro helps

Please see below some examples on the financial needs of a child:

• School fees between 13 and 25 € a month
• Clothing: 8 € / month
• Food, water, sanitation: 20 € / month
• you can get in contact with the children
• Learn more about Jim, Yvonne, Salim, and Edwin Francis
Sponsor a patient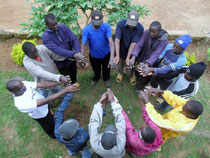 Information about the cost of a treatment:
• rehabilitation period is between 3 and 6 months
• cost of food, clothing and medicine are between 30.00 € and 45.00 € per month
• Donations for this are welcome.